03 Jun

Royal Academy Summer Exhibition 2013 Shortlist artworks

I entered two artworks into this years Royal Academy Summer exhibition 2013. They were both shortlisted so I had been biting my nails this month waiting for the final decision. I recently found out they did not make it through to final show but with over 12,000 entries this year I guess they did pretty well to get that far. I wanted to wait and see before I unveiled them but here goes!!!

First artwork is called 'Travelling with Max' This specimen ( a spiny lobster) travelled over 315 miles in the boot of my father's car and was brought especially for me to paint this magnificent beast. I depict the etoro specimen actual size so the viewer can appreciate the size this creature was. I felt so privileged to have the opportunity to represent such a wondrous and mysterious creature of our oceans. Available as an edition of 15. (93cm x 72cm)

Travelling with Max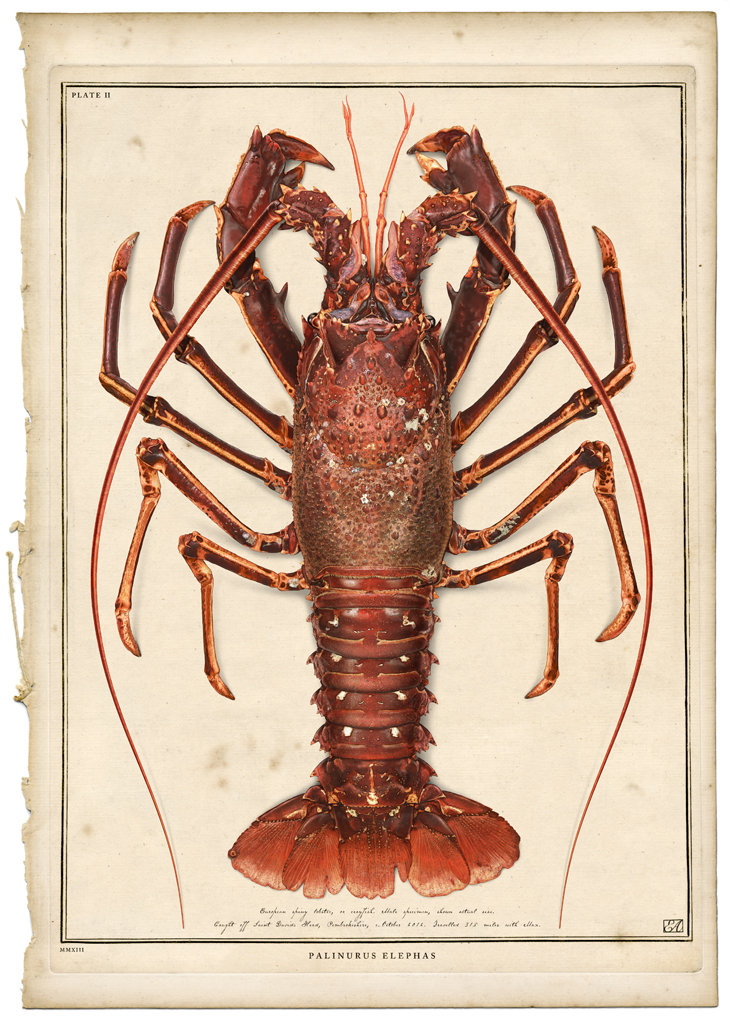 Second artwork is a Spider crab, I remember being amazed when I saw these crabs, fishing with Jono. They are aliens living in our waters. I really wanted to show the slightly awkward spider-like shape and texture of this creature. (83cmx72cm). Again this is shown life-size.
Maja squinado